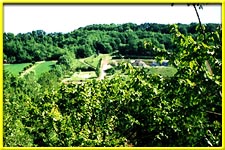 South east of the Dordogne lies the Lot department, a warm, distinctively southern region. To the west of Cahors lies the agricultural and fruit rich Lot et Garonne department.
Aiguillon is 5 mins drive downhill from the villa with it river beach, restaurants, supermarkets, etc. Clairac is 10 mins drive and again has river beach, childrens attractions/museums, restaurants, etc.
Buzet is 10 mins drive – wine tasting, restaurants, etc. River, boat hire and Chateau also.
Damazan is 10 mins drive – lake and beach.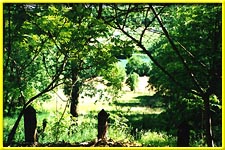 The River Lot and Garron meet at Aiguillon and therefore there is good fishing.
Golf 20 mins drive. Thermes/massage and treatments 20 mins at Casteljaloux. This is an experience not to be missed!
Bordeaux/Archachon famous for the sand dunes 1.5 hrs motorway drive to the west.
Pyrenees 2 hrs drive.
Homepage • The Villa • Location • The Region • Picture Gallery • Price List • Contact Us